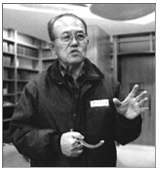 Yusung-Industry is the first in Korea to develop weatherstripping, and is also Korea's largestweatherstripping company that has played a leading role in the industry over the last 30 years.
It has met customer's needs by producing products that other companies were unable to produce including woven pile weatherstripping, fin pile weatherstripping, tape pileweatherstripping, siliconized pile weatherstripping, special pile weatherstripping and band pile weatherstripping. These differentiated products have helped make much better windows and doors culture formed.
Yusung-Industry has grown as a global company by securing differentiated competitiveness in overseas markets such as Japan, Europe, etc as well as in the domestic market to which 300 business partners belong.
All our executives and staff members will keep doing their best to produce the best product with differentiated competitiveness without being satisfied with the status quo through continuous R&D and facility investment.
I would sincerely like to thank all of you who have supported us, and will appreciate your continuous help and encouragement.